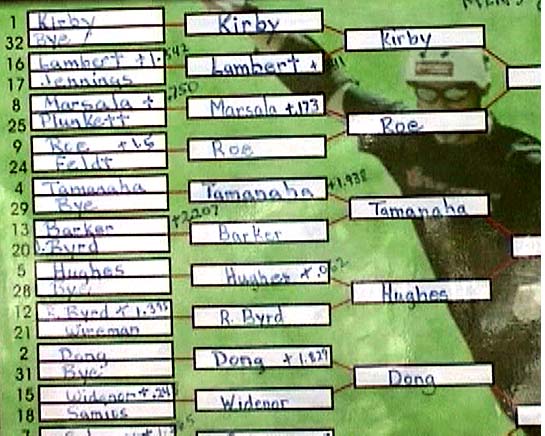 This was the Bracket for the second day (Sunday), the first day was wiped clean before I could take a picture of it. It was very cool that All three of the Washington guys made it to the final eight in the open class.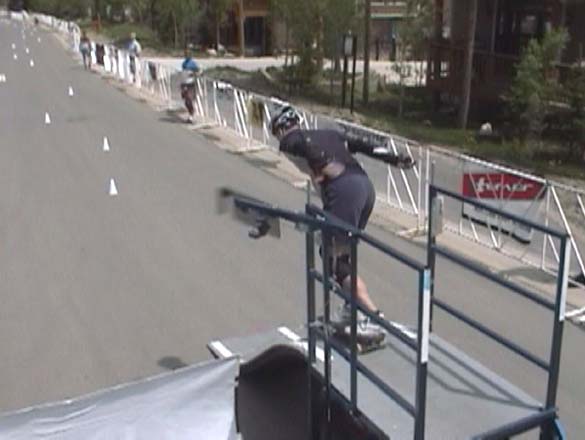 Mike at the starting gate, with the ramp a person can get their footing before taking off.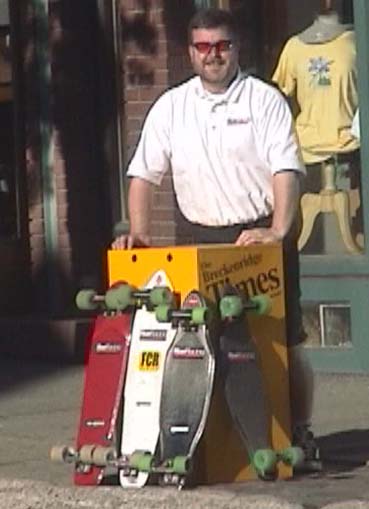 Gareth Roe with his Roe Racing boards, would you buy from this man? I did.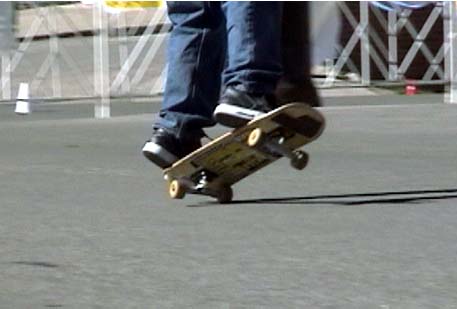 Lynn Cooper did a little freestyle session between the cones. Here's a rad one wheel manual.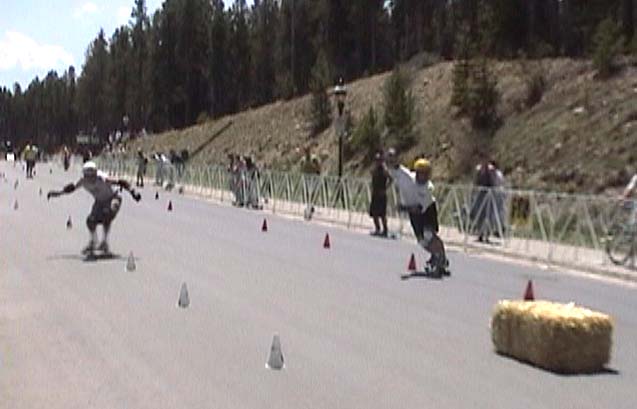 The head to head style racing is lot's of fun. Here Gareth is winning this race, on the Giant Slalom course.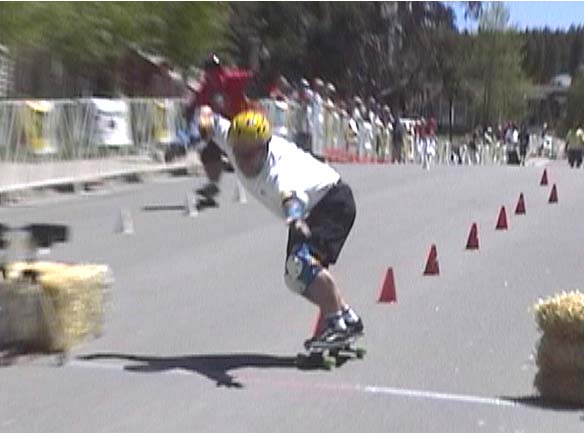 Gareth showing how to finish with your hand out front to trip the timing light a tad quicker.
Gareth and Mike are making minor changes to Gareth's board, a common pit stop for any racer at the race.
---