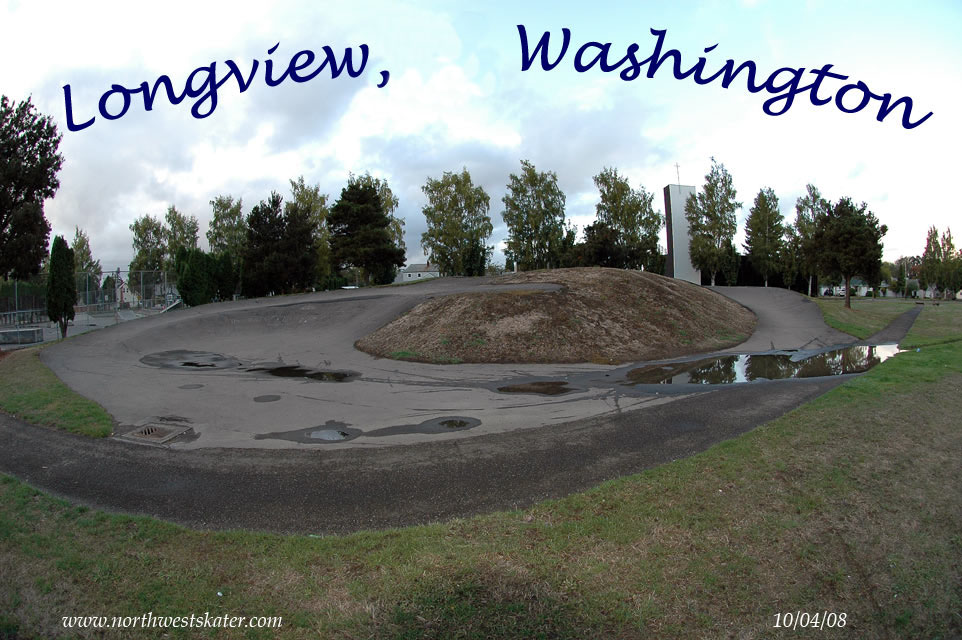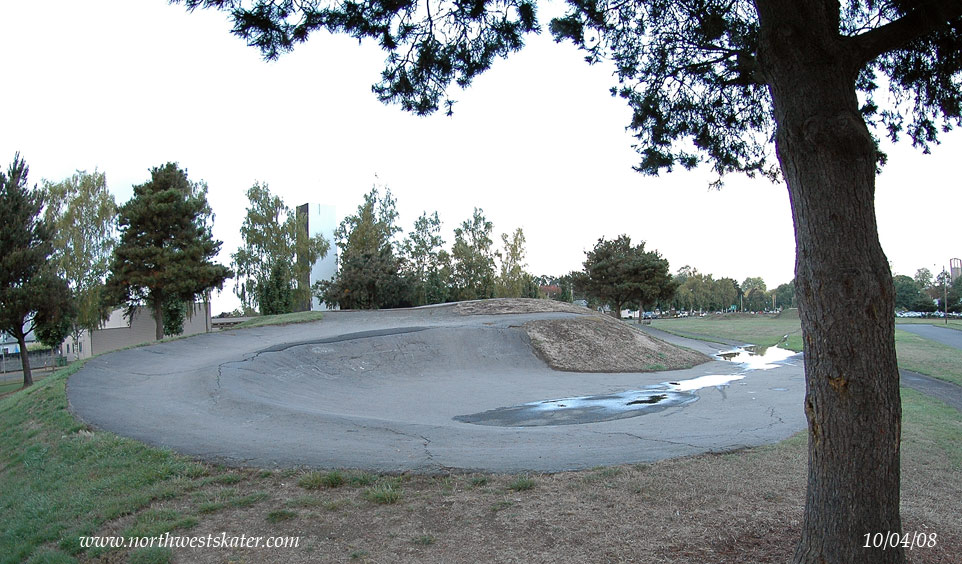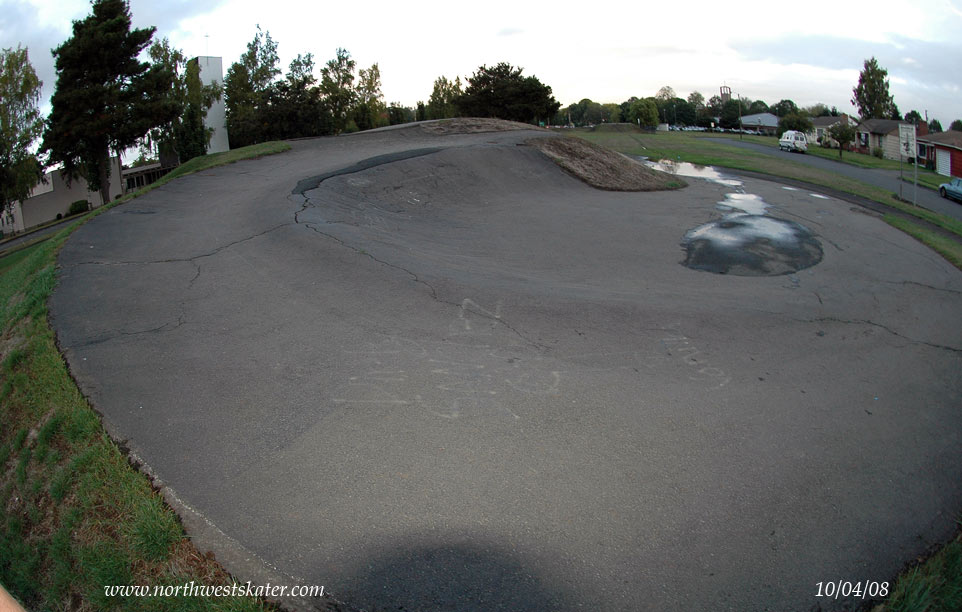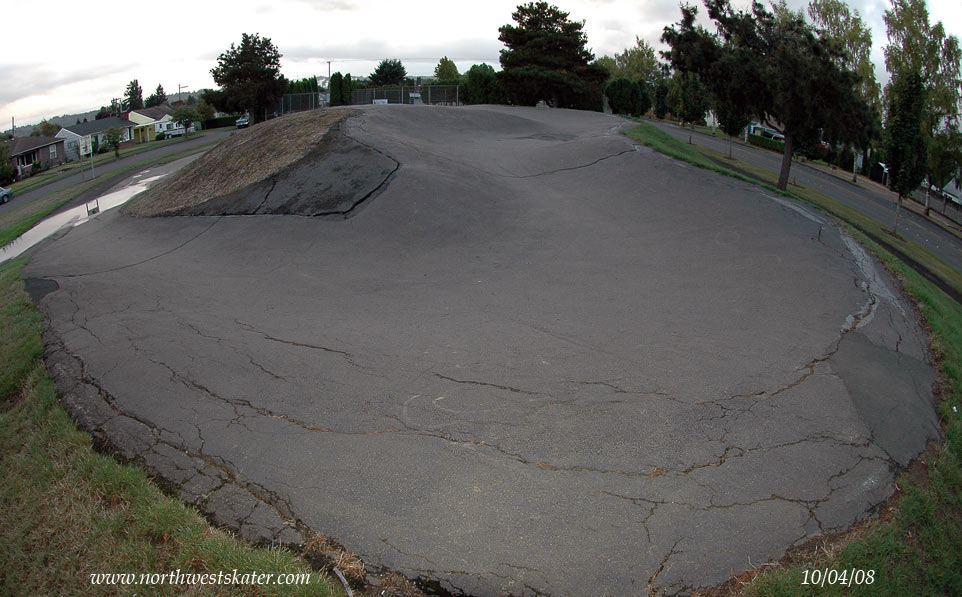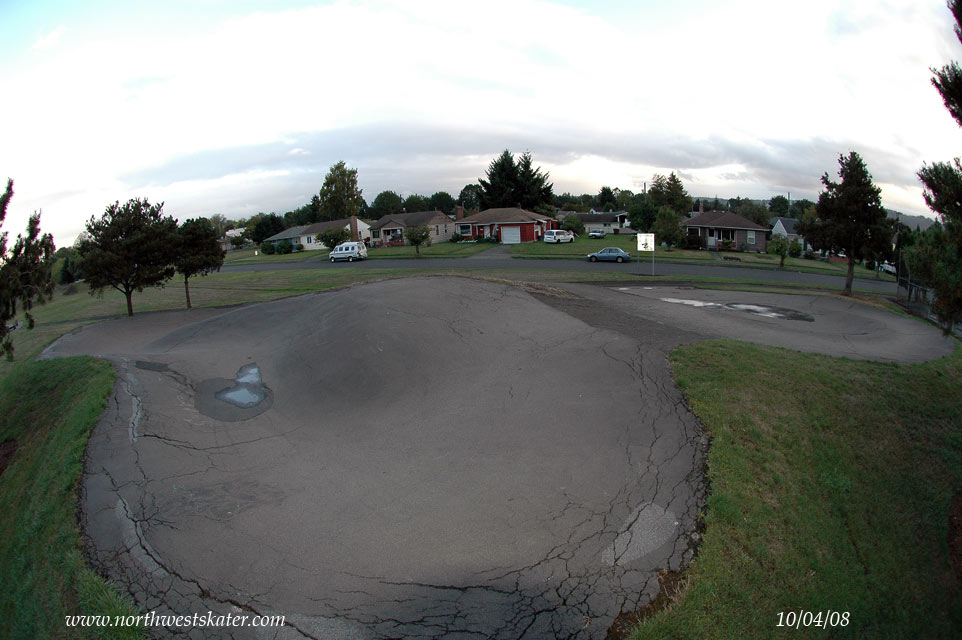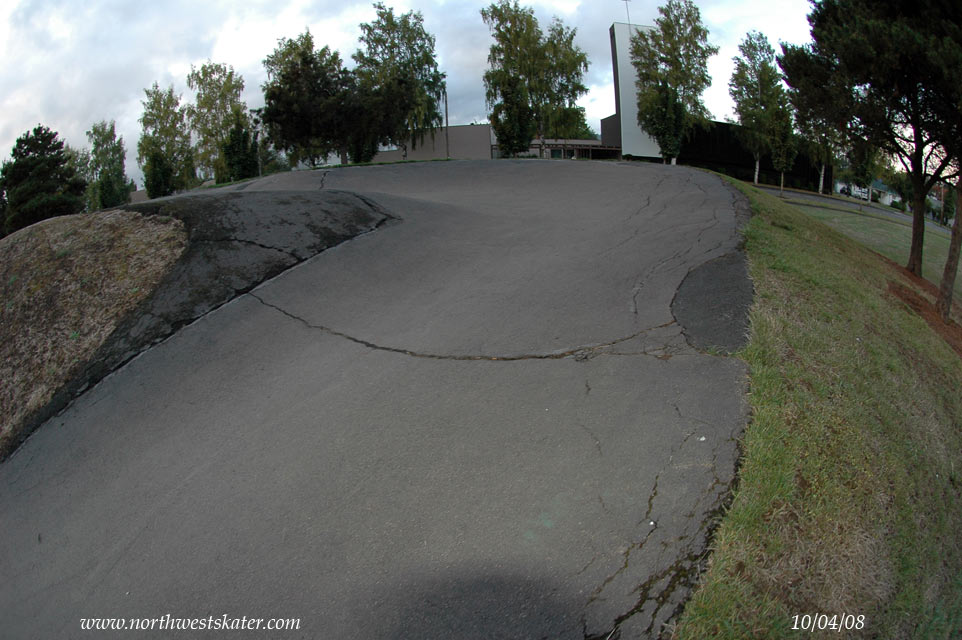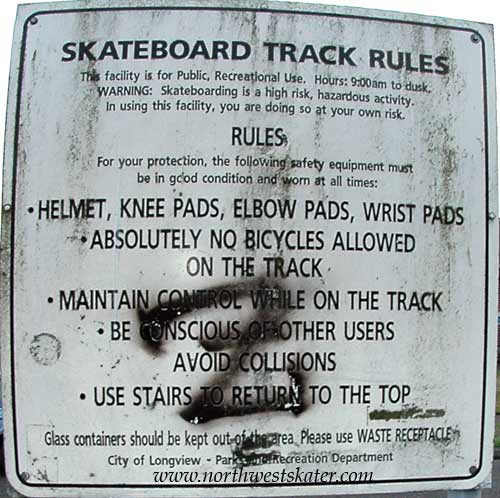 This park was built when the dinosaurs roamed the earth. I had heard about it but this was my first visit. If you know it's history please email me, I'd love to learn about it.

Roger wrote me, "I skated that back when it was first built in the summer of '77. I was working an internship at the local paper mill for a summer/fall/winter while I was going to college in eastern Washington. It was pretty much all day sessions every Sat/Sun there. Surprised it is still there, looks a little worse for the wear but just about like it did in the day, sans the big tree. Lots of fun times were had there, thanks for the photos."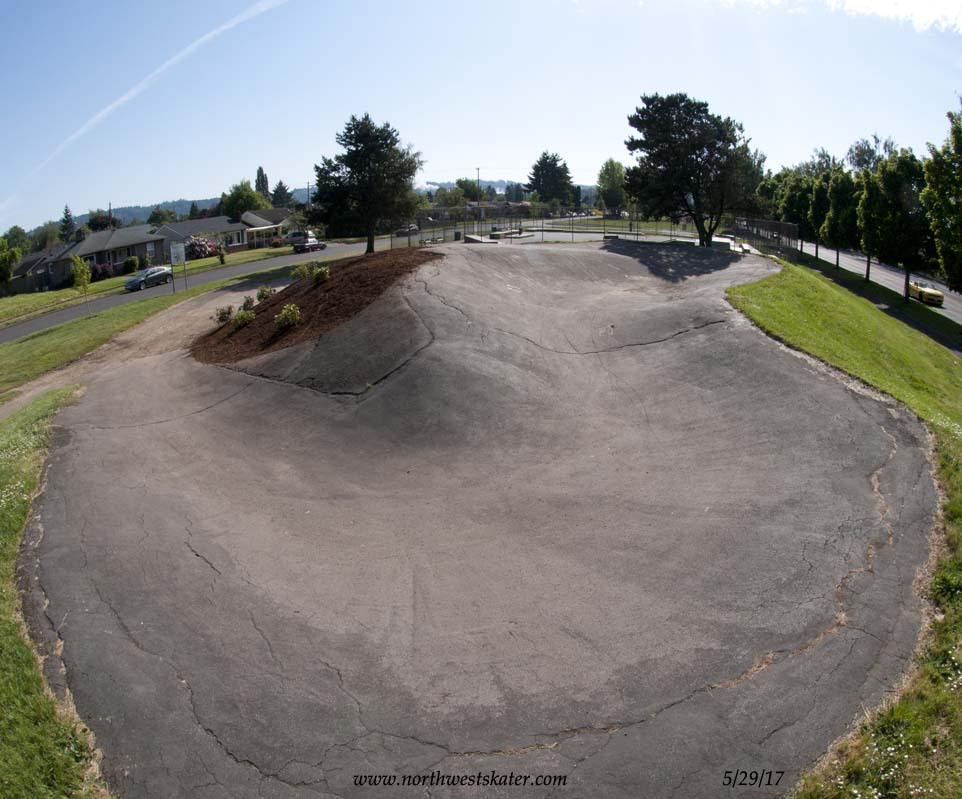 Updated photos and a street area added to the park.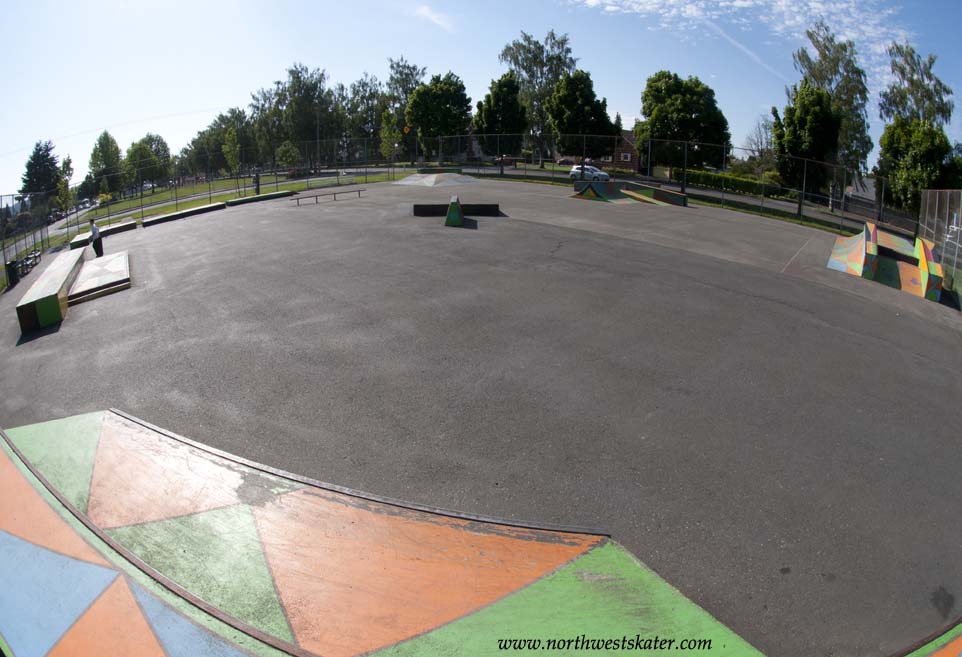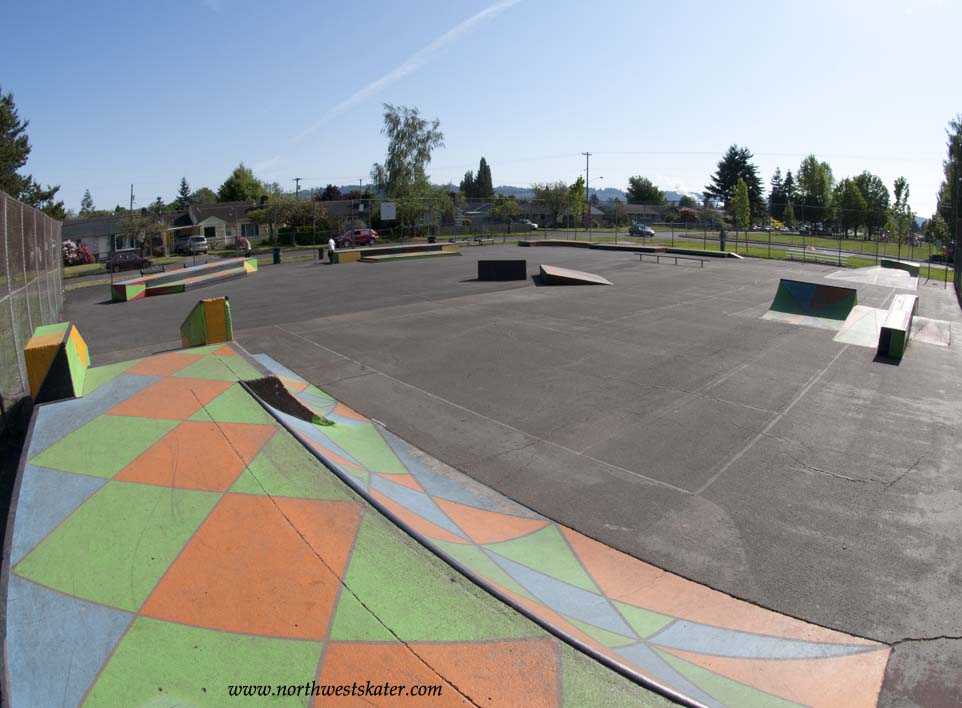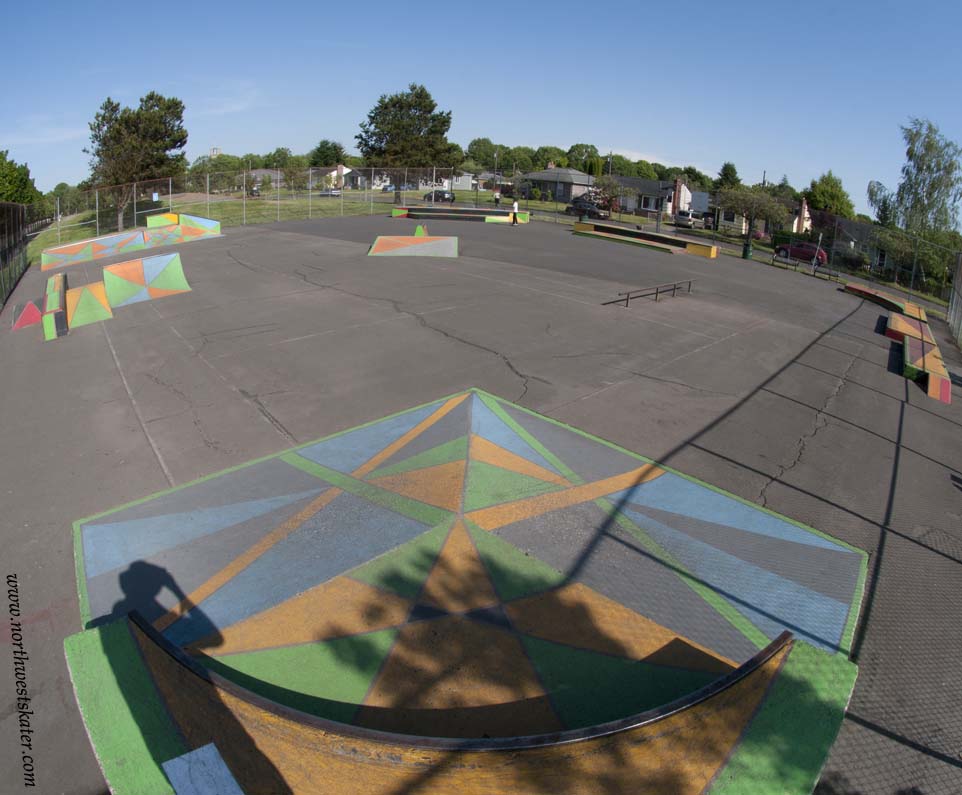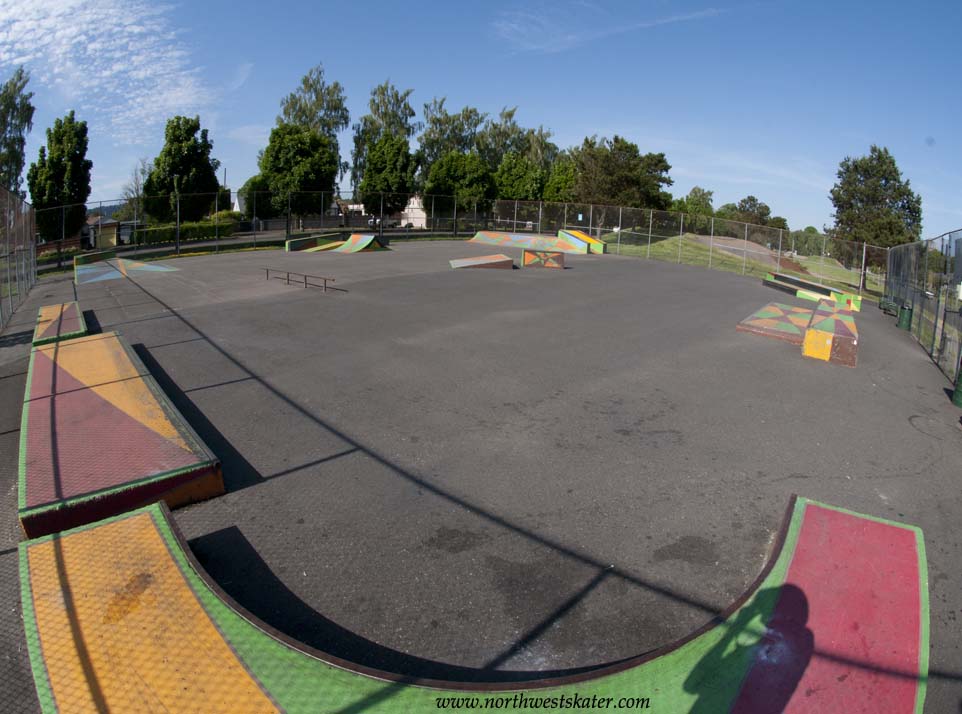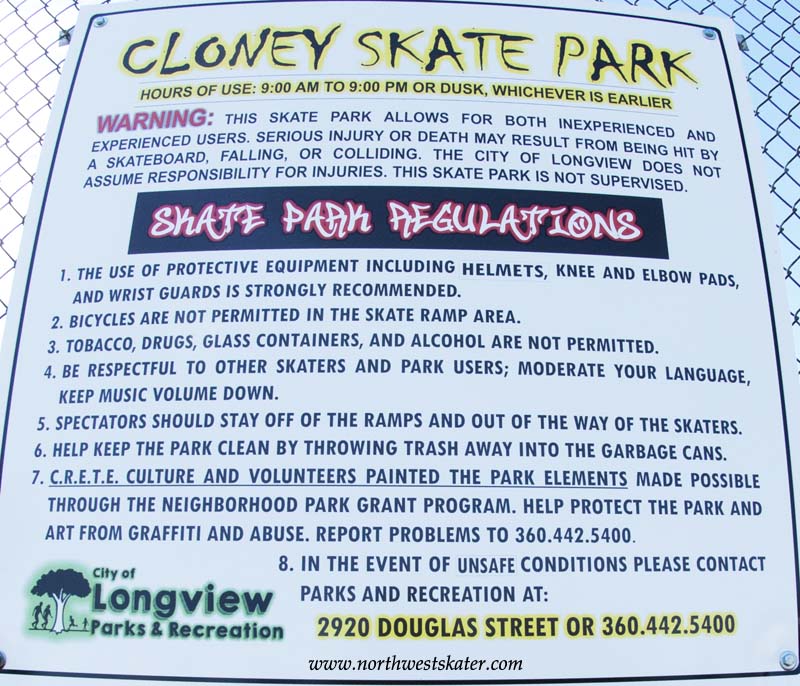 Address:
Longview, Washington Skatepark
2750 Douglas St.
Longview, WA 98632