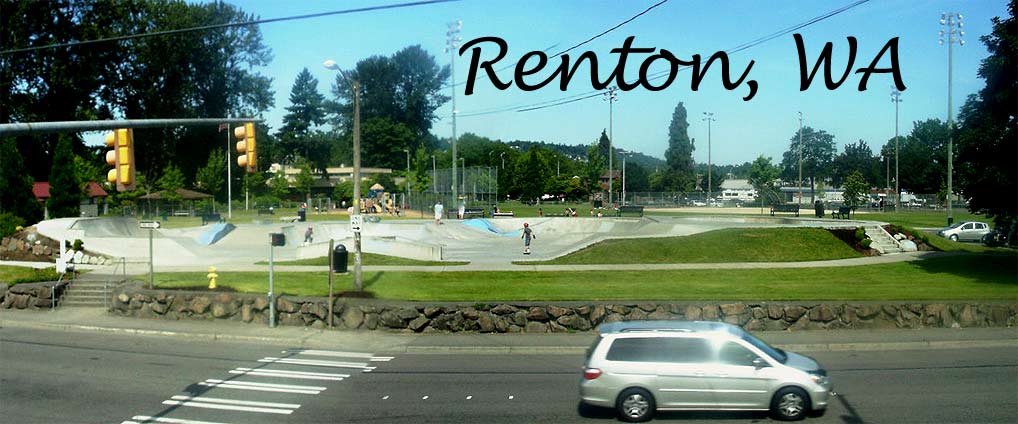 The Skate Park itself is about 8,400 square feet.
Construction of the Skate Park began in December 2000 and was completed in early April, 2001. The consulting engineers for the project are Gray & Osborne, Inc. of Seattle and the general contractor is Wyser Construction, Inc. from Everett.
Total construction cost for the park is approximately $170,000.
However, the skatepark was expanded slightly in the 2003 revision project which was done by T.F. Sahli Construction for an additional $70,000.
Link to photos from the Renton Reporter July '06.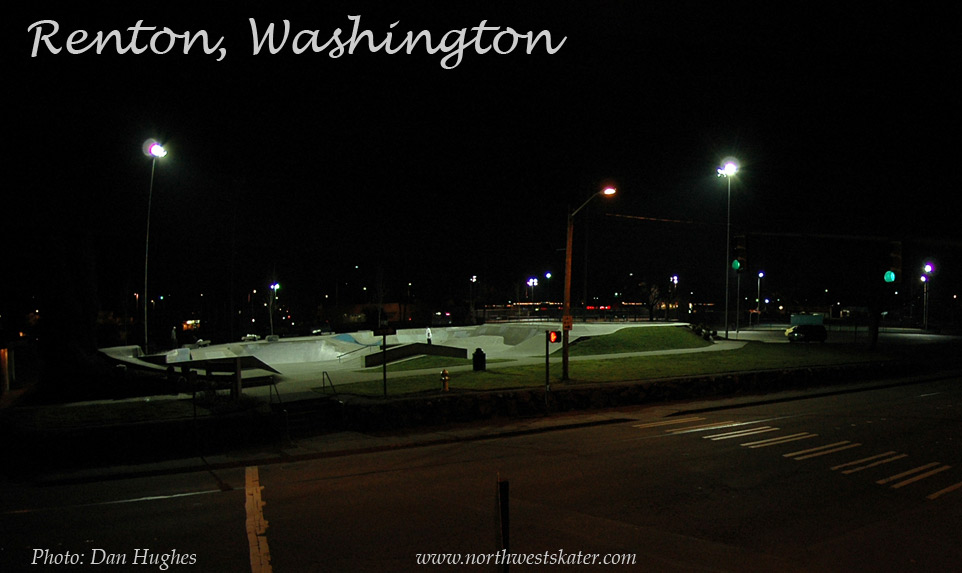 Renton gets LIGHTS!!!! Feb. 2008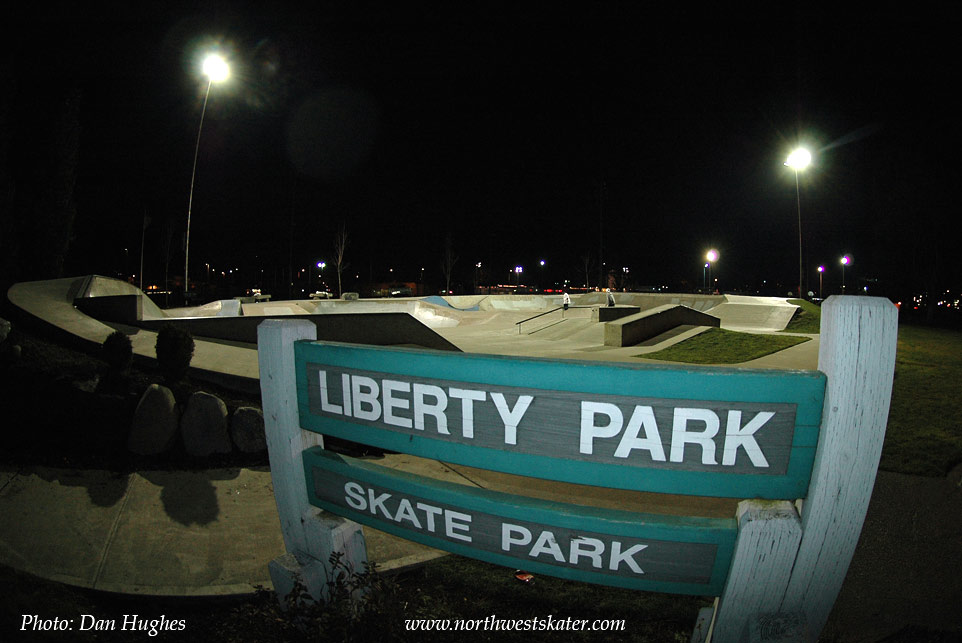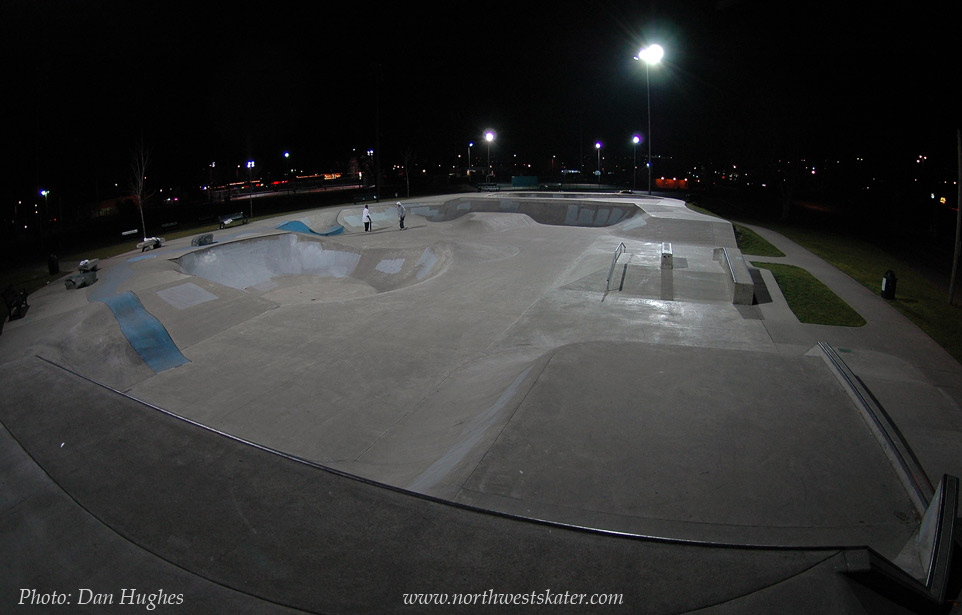 I took these shots at 11pm, you'll notice that no one is on the lit tennis courts or Basketball courts.
It's about 34 degrees on a cold February night and two skaters are utilizing the park.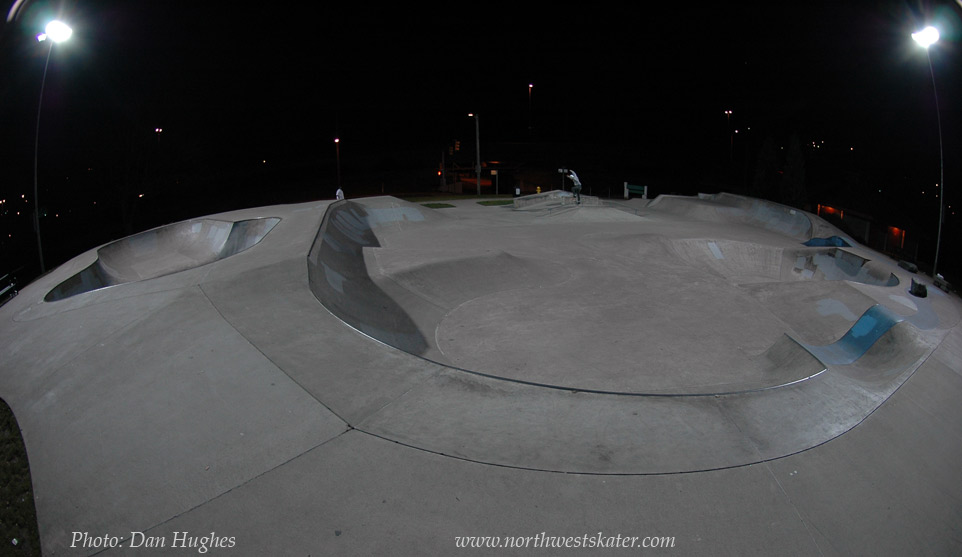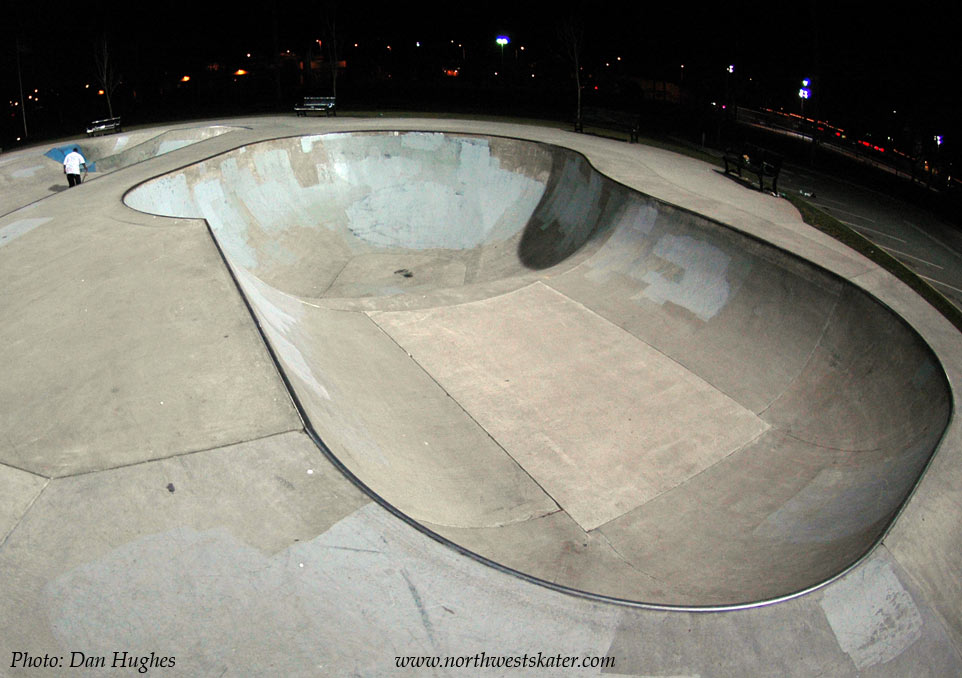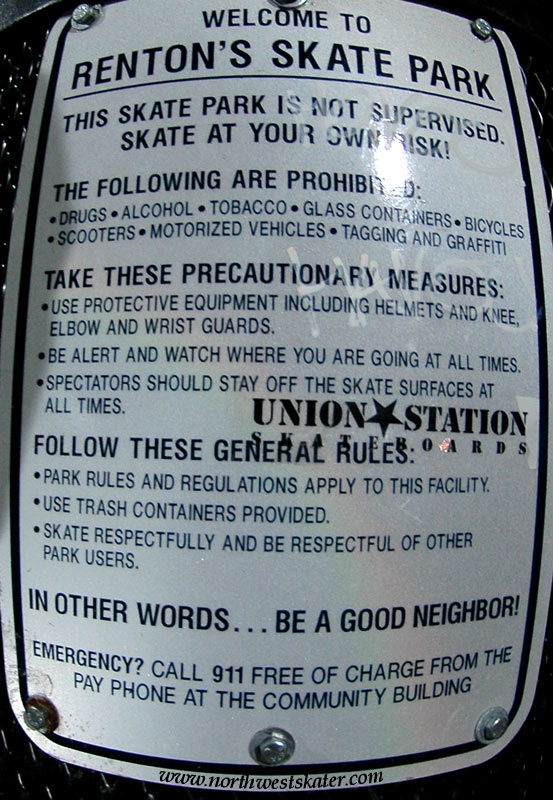 Page 2 of Renton skatepark photos

Address:
Renton Skatepark
140 Houser Way N.
Renton, WA 98057